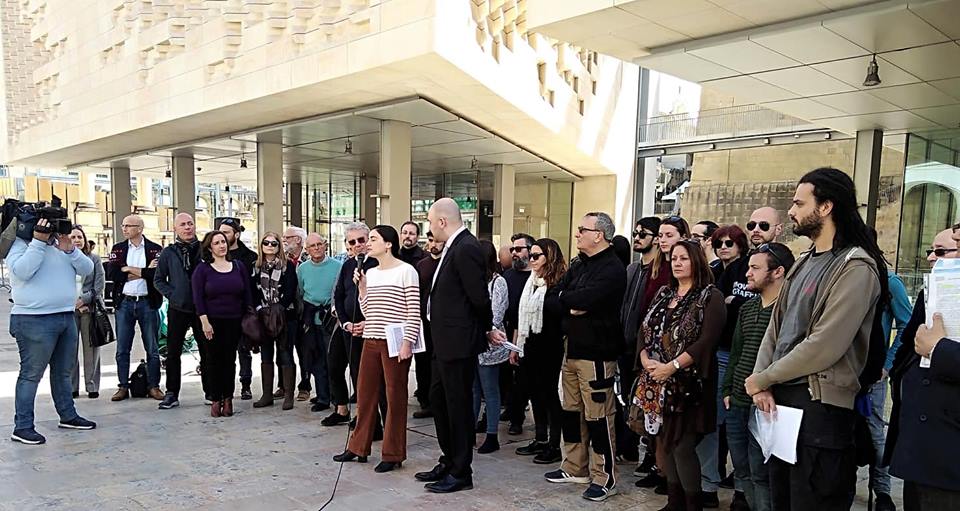 Event Details
05/03/2019
Free
Mistoqsijiet Dwar il-Mina – Konferenza Stampa
Several organisations will hold a Press Conference to state that an informed discussion about the Malta-Gozo tunnel has yet to start.
Whilst fully acknowledging the need to address mobility challenges experienced by Gozitan workers and students, there is currently a total lack of studies and information on the utility and impacts of the tunnel. Indeed, it has not even been established whether a tunnel will actually facilitate mobility between the two islands.
The organisations will state that a decision on whether a tunnel is the best solution to mobility challenges should only be taken after independent, serious and holistic studies have been conducted. We will insist that the public has a right to participate in meaningful consultation, and to be provided with information on this subject to develop an informed opinion.
Everyone is welcome to join us in this Press Conference.
*************************
Numru ta' għaqdiet se jagħmlu Konfenza Stampa sabiex jgħidu li diskussjoni infurmata dwar il-mina bejn Malta u Ghawdex għadha lanqas biss bdiet.
Filwaqt li nagħrfu l-ħtieġa li jiġu ndirizzati d-diffikultajiet li għandhom ħaddiema u studenti Għawdxin biex jaqsmu lejn Malta u lura, ninnutaw ukoll li bħalissa hemm nuqqas totali ta' studji u informazzjoni dwar l-utilità u l-impatti tal-mina, u għadu ma ġiex stabbilit li l-mina filfatt se tiffaċilita l-mobilita' bejn iż-żewġ gżejjer.
L-għaqdiet se jgħidu li d-deċiżjoni dwar jekk il-mina hijiex l-aħjar soluzzjoni għal dawn id-diffikultajiet fil-mobilità għandha tittieħed biss wara li jkunu saru studji indipendenti, serji u li jaraw l-istampa kollha. Se ninsistu li l-pubbliku għandu dritt li jipparteċipa f'konsultazzjoni u li jkollu l-informazzjoni neċessarja dwar dan is-suġġett sabiex ikun jista' jibni opinjoni infurmata.
Kulħadd huwa mistieden jingħaqad magħna f'din il-Konferenza Stampa