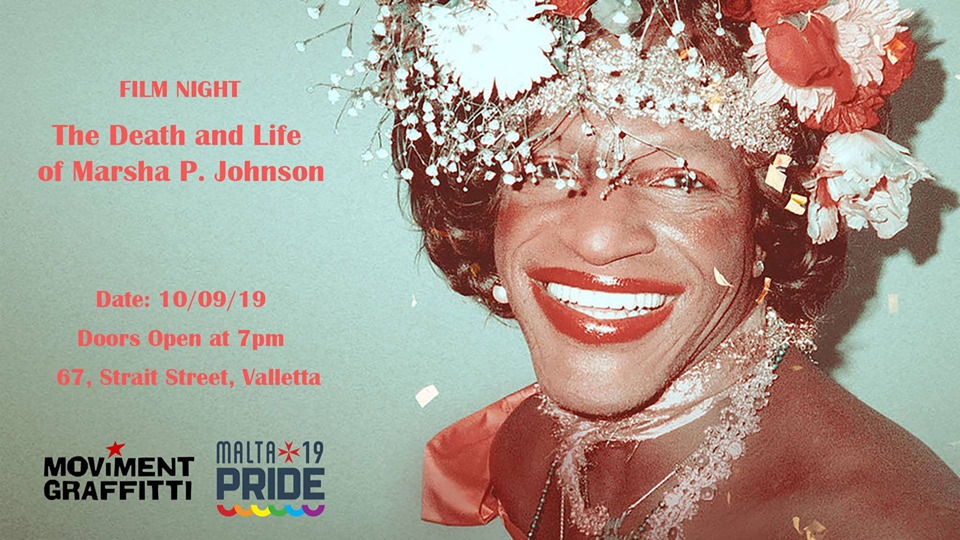 Event Details
10/09/2019
67 Strait Street, Valletta
Free
Film Night: The Death and Life of Marsha P. Johnson
As part of Pride week celebrations 2019, we will remember Marsha P. Johnson, an African-American transgender woman and revolutionary LGBTQ rights activist, and the 50th anniversary of the Stonewall Riots. Johnson led the Stonewall riots, in 1969, alongside Sylvia Rivera, and later established the Street Transvestite Action Revolutionaries (STAR), a group committed to helping homeless transgender youth in New York City.

Filmmakers investigate the mysterious death of Marsha P. Johnson (1992), who was found floating in the Hudson River, whose death was originally ruled as suicide, but believed by many to be a murder.

Let's watch The Death and Life of Marsha P. Johnson (2017) together!

FREE Entrance + Food!

A discussion will follow