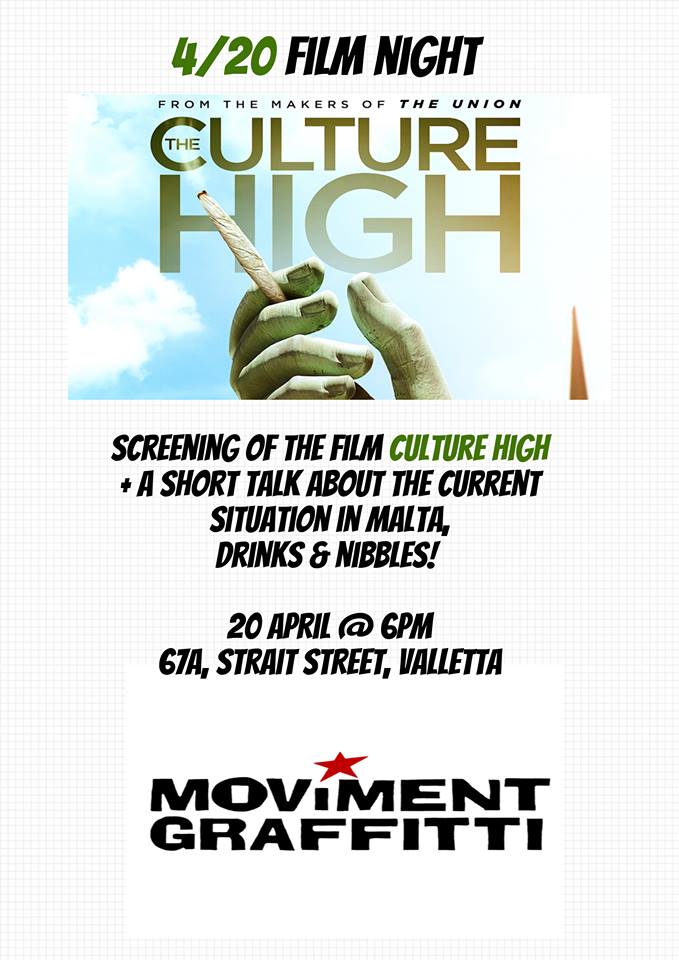 Event Details
03/04/2019
67 Strait Street Valletta
Free
Screening of 'The Culture High'
Join us on Sat 20 April, the unofficial cannabis holiday, where we will be screening the film 'The Culture High', a documentary on everything weed-related in terms of legislation, it's use in the medicinal field, and everything else in between.
The film will be followed up by a short presentation on the current situation in Malta and what Moviment Graffitti would like to see happen for the future of cannabis in Malta.
Drinks and nibbles will also be available - come join us!