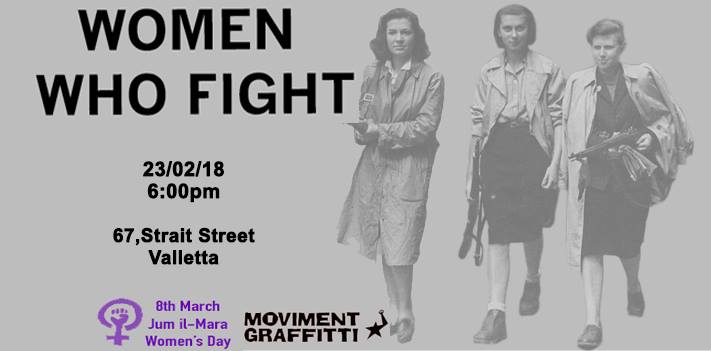 Event Details
23/02/2018
Free
Women Who Fight
Moviment Graffitti is holding the event "Women Who Fight: From the Italian Partisans to the Rojava Revolution", as part of its initiatives connected to International Women's Day 2018.

Irene Incarico (Visiting Senior Lecturer at the University of Malta) will present three women of Italian Resistance - women who fought against fascism.
Silvia Todeschini, who was in Rojava-Kurdistan (Northern Syria) for 2 years will speak about Kurdish women fighting for freedom.
Followed by food, drinks and music.
Free entry