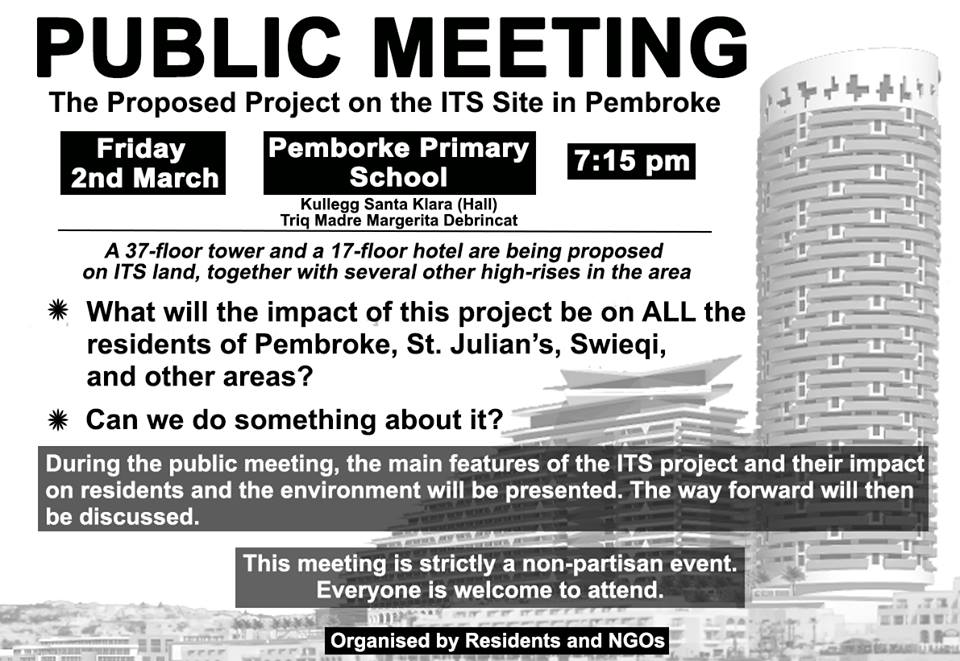 Event Details
02/02/2018
Pembroke Primary School
Free
Public Meeting in Pembroke
Residents and NGOs are organising a Public Meeting to present and discuss the proposed project on the ITS site in Pembroke. An application has been filed for a 37-floor tower and a 17-floor hotel to replace the ITS building. Several other high-rise projects have also been proposed in the same area.

- What will the impact of this project be on ALL the residents of Pembroke, St. Julian's, Swieqi, and other areas?
- Can we do something about it?
During the public meeting, the main features of the ITS project and their potential impact on residents and the environment will be presented. The way forward will then be discussed.